Pest Control Services
Eliminate the possibility of pest infestation in your home when you turn to Timberpro. Our company provides a variety of pest management programs in the Philippines which can hold up and wipeout all those critters completely.
Except for termites and woodborers, Timberpro is the ultimate pro when it comes to handling any type of pest problems. What's more is, we're only using FDA-approved products and tools, so we guarantee you no harm will be done to any part of your property or to the residents of your home. 
Termite Control Services
When it comes to exhaustive termite control treatment in the country, no one does it better than Timberpro. Our company has been in the business long enough to know the best ways to deal and handle different pest infestations. All of our exterminators receive certifications and meet the credentials to get the job done.
Here at Timberpro, we understand how frustrating it is to deal with pests which constantly put your day-to-day operations into halt. 
Timberpro: The Real Authority When It Comes to Pest Control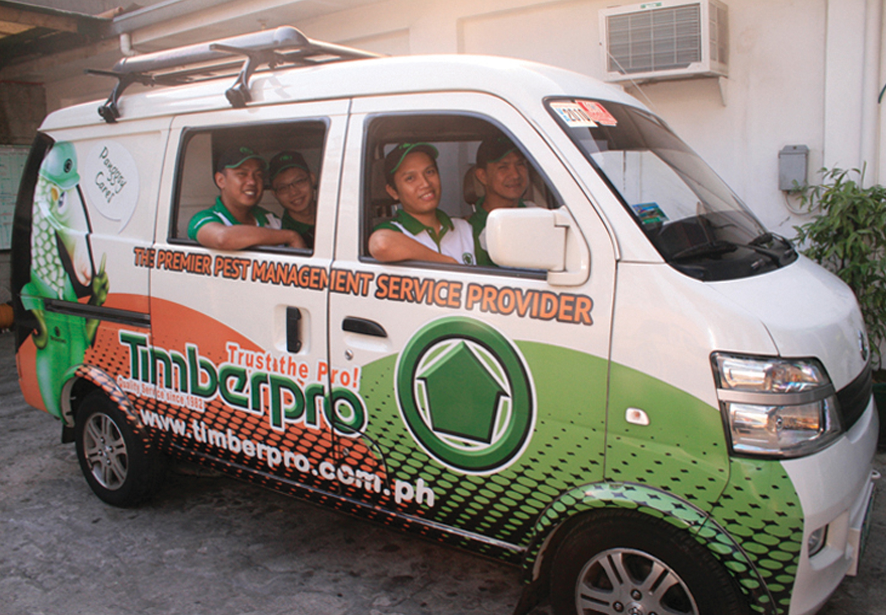 When looking for a trustworthy pest control company in the Philippines, Timberpro is the name to trust. We offer complete and thorough services to practically all types of properties, ranging from residential areas to commercial spaces (offices, hospitals, restaurants, and others).
For more than 35 years in the industry, We guarantee you that we give the highest quality service. In addition, we are all for greener solutions which is why we only use the safest and most environmentally friendly termiticides and pesticides to protect millions and millions of properties across the country.
At Timberpro, we always put customer satisfaction on top of our priority. As an esteemed and practicing member of National Pest Management Association (NPMA), you may take our word as we take on the job you've entrusted within our hands. 
Through the strict and safe standards, we are just one of the few pest management companies here in the Philippines that offers long term service warranty, that could last to 2 to 10 or even 20 years.
24/7 Pest Control Services
Timberpro understands that pests typically lurk any time of the day. This is why we offer round-the-clock pest management services to quickly address to your every concern. To ensure that we only control but we can't eliminate the pest  in all shapes and forms, our company utilize the high-tech tools and equipment.
In-Depth Planning & Management
To perform the task efficiently, we have our Pest Management Professionals to work out a plan to cover every nook and cranny in your area. We have people who can directly coordinate with you, to our on-site and in-house personnel